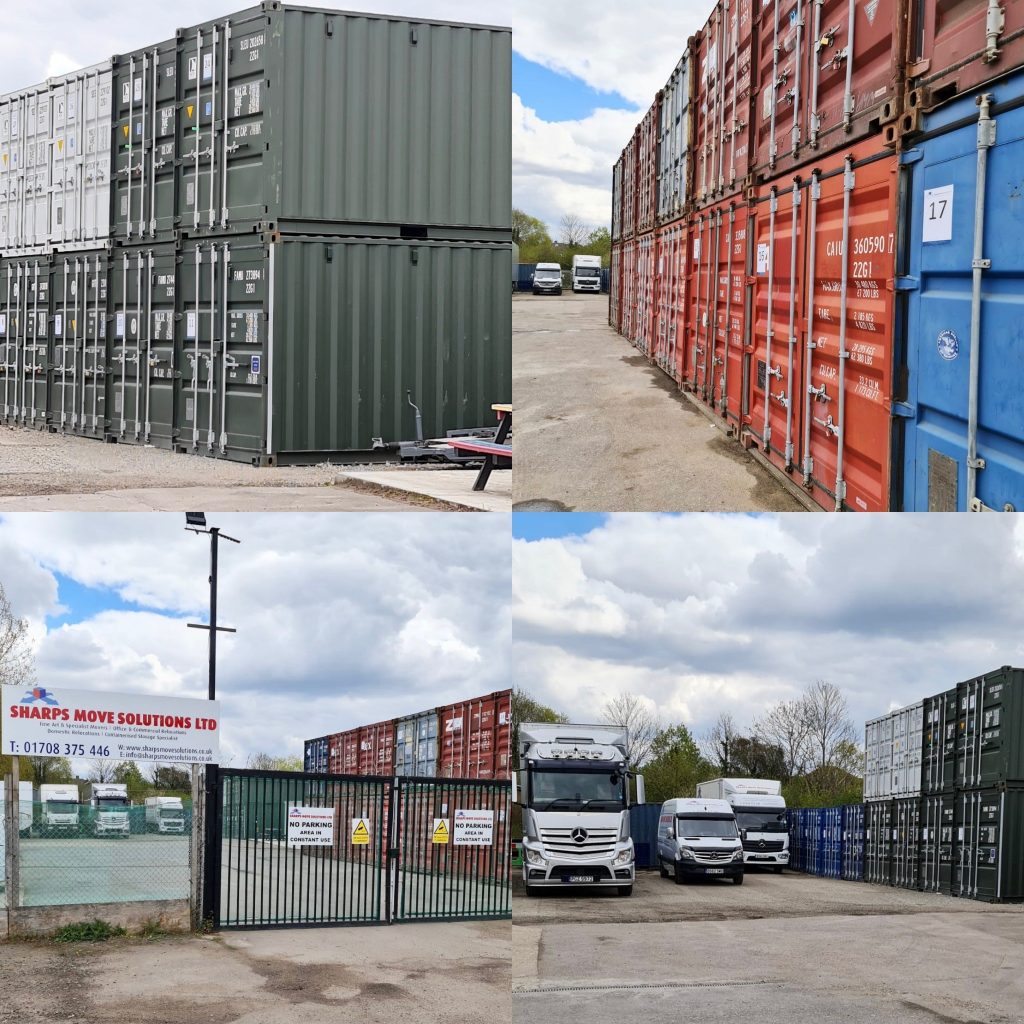 A sunny day here at Sharps Move Solutions Ltd!
The above photographs show the layout of our containerised storage facility situated in Romford, Greater London. Our 20ft shipping container options are ideal for your bulkier storage consignments, and can be a cost effective way of storing large furniture/items. Each individual container always has an itemised inventory and are security sealed for your peace of mind. The yard is located in a private estate, and monitored 24 hours a day by remote CCTV.
Please don't hesitate to get in contact for more information on our storage solutions!